Bianca Bonesworth aka Paris Kennedy plays with fake monster cock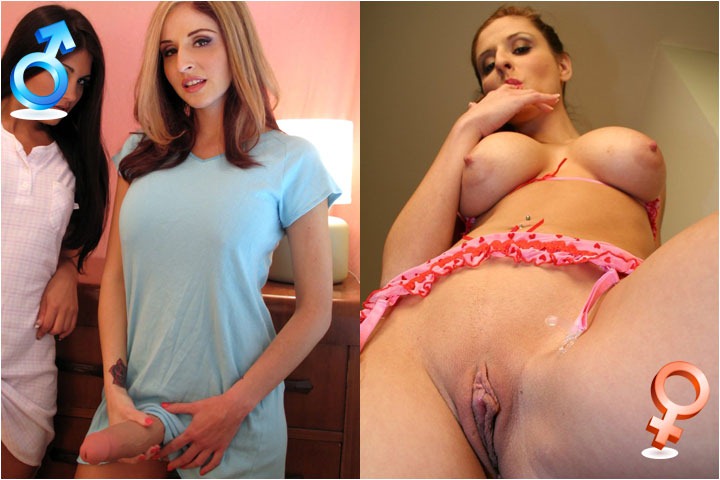 This hot dominant babe who likes to molest other babes with her big fake cock is much betters for her other porn work. She is famous under the name of Paris Kennedy and she is an expert on cosplay and role playing. She adores kinky sexy lingerie and she looks just awesome when she is in her best edition. This redhead hottie has sweet shaved pussy and nice big boobs and she knows how to tease with them. Her specialty is slow striptease which reveals all of her gorgeous body bit by bit.
Paris Kennedy is hot redhead babe who is master of teasing in sexy lingerie. Click here and see her teasing in this hot outfit. Pink stockings she is wearing are stressing length of her beautiful legs and her big beautiful jugs and sweet shaved pussy make breathtaking site.
Click to see the entire photoset with Bianca and get more
Related posts:
Comments
Codin

Bravo

skip

she's great to jerk off to as Paris with those perfect tits great ass nice legs and pretty sexy face but even better as Bianca with all this and that beautiful monster cock i esp it when she humiliates me and makes me worship her

Kevin

I can confirm that she did portray Bianca Bonesworth. And the cock she said they used on Futanaria.com was a prosthetic. Pretty nice 10 inch prosthetic cock though. I can see from videos she did with Porsha Peckerhard in the sex secret sleepover that Porsha really enjoyed sucking that 10 inch cock.

abraham torres

Paris Kennedy you'r nace i lack you'r tits

Tell Childs

You are sexy with your big girl cock
You can fuck me!!!!!!!!