Crissy Cockswell aka Lux Kassidy and her rubber cock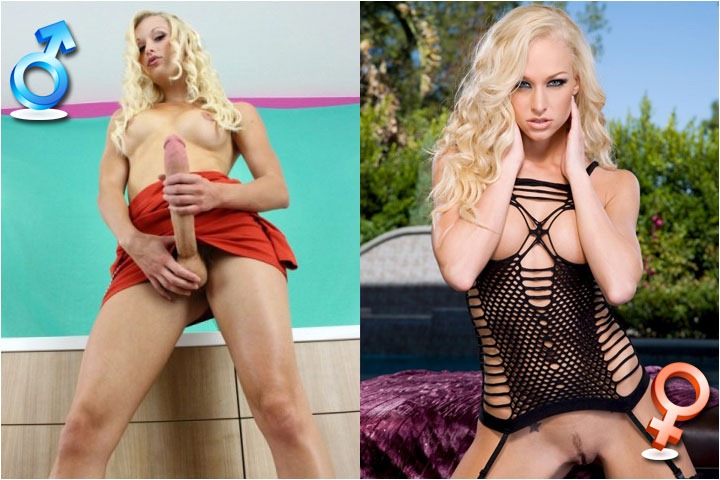 This awesome blonde babe is better known as Lux Kassidy and she is the stars of adult films industry. Her clear blue eyes and pretty white face are stunningly beautiful and she has her other qualities equally attractive. Her Big perfectly shaped boobs, long beautiful legs and perfect little ass are in such harmony that they look incredibly hot. She is the master teaser and when she wears one of her kinky sexy costumes there is no man that could turn his eyes from her. She also has some sweet skills in dildo plays and all of her séances are steaming hot.
This alluring blonde is hot as hell when she wants to seduce. Click here and see her teasing on a stairway in her sexy costume. She bends and twists, losing piece of piece of her clothes and revealing her gorgeous body. At the end she is only in stockings which stress the beauty of her legs.
Click to see the entire photoset with Lux Kassidy and get more
Related posts:
Comments
Roberto Marantes

Hi!, Crissy Cockswell-Lux Cassidy this is Robert now writting to you. Wonderfull Your pictures at Futanaria.ws Com. I thoght to writte you personally before but I don't know how to. Why I said that before, as cause I've been watching your Movies and Photographs (as well as You, with Heidy). Meaning, several times. I gonna writte her too perhaps she knows youe phone number or e-mailaddress, Crissy. I hope you are doingt fine in your life and your carrer, that is why I came to know about you and youeselves. I must be short in time today, not using much of your time while reading this. Good Bye", Crissy. From Robert, at Uruguay.

Tell Childs

You are hot and sexy as hell! I what are cock.
Love, Tell

Tell Childs

Hi Coissy Cokswell