Secret Sex Sleepover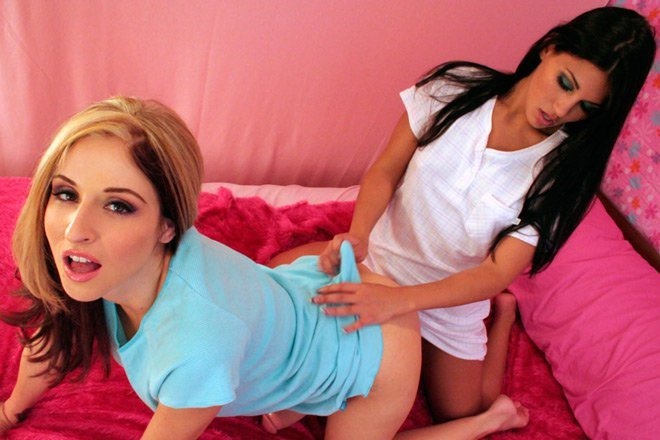 Porsha Peckerhard and Bianca Bonesworth seem to be perfect lovers because who on earth can understand and satisfy a horny durable futanaria girl but another kinky babe with a tremendous cock! Those two naughty dick girls have promised us a thousand times to behave when they stay in hotels with thin walls, but who could suppress a libido as powerful as theirs? As you might have already guessed the girls felt extremely aroused and needy the moment they were alone in the tiny room. They realized they would go crazy with lust if they do not touch each other's huge fat bones. Sultry Porsha did her best to turn this wild rodeo into a modest sleepover but explosive Bianca failed to control her emotions again. No wonder the babes managed to blow lustful mind of the hotel neighborhood with their screams of passion and satisfaction!
Click Here To Get Your Password Now
and See The Full Length Videos!
Related posts:
Comments
Anonymous

But you realize that this is a video released in October 2009? But those who want to make fun .. You better quit this useless site ..!

admin

Of course I understand), but this is my favorite episode. Admin )

Anonymous

One of my favorites too!

ali

/i like sex