Green hair futanaria girl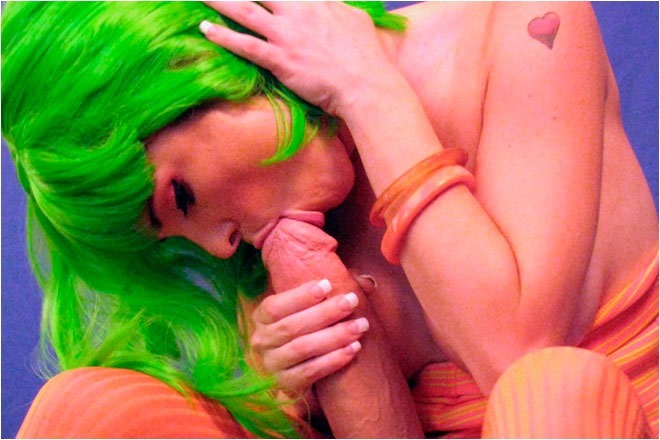 This time you are going to watch our playful Caitlyn in all her futanaria glory: as beautiful, naughty, insatiable and busty as ever, with bright green hair, sparkling eyes, wet lips and immaculate cock that is as thick and long as your arm. You should understand that one needs much courage and incredibly powerful libido to use such a monstrous love tool wisely!
No worries! Caitlyn knows too well what should be done with that scale of cocks; that is why she makes a fascinating nude show for you before she stoops to taste her throbbing manhood. Enjoy the hottest close-ups featuring the dick-girl swallowing the tip of her hard cock and sucking like there is no tomorrow until a generous shower of white thick cum covers everything around her. You will enjoy every second of the kinky spectacle even if you are not a fan of exotic things.
Click Here To Get Your Password Now
and See The Full Length Videos!
Related posts:
Comments
kingmime

What is Caitlyn's real name? As an actress?